EcoCrystal 2
the alternative to salt water softeners
To understand how our salt-free water softener works, here are some explanations about limescale:
The main characteristic of hard water is that it is loaded with calcium and magnesium. By combining with the carbon dioxide dissolved in the water, the calcium and magnesium carbonate crystallizes in the form of calcite: this is limescale!
The hardness of the water corresponds to its calcium and magnesium content. The more limestone water contains, the harder it is.
Limescale develops particularly after a thermal shock. It deposits and causes premature wear of your appliances.
Settles in hot water systems, taps and laundry.
Causes your appliances to wear out prematurely.
Causes skin irritation in the shower by promoting the absorption of chlorine by the skin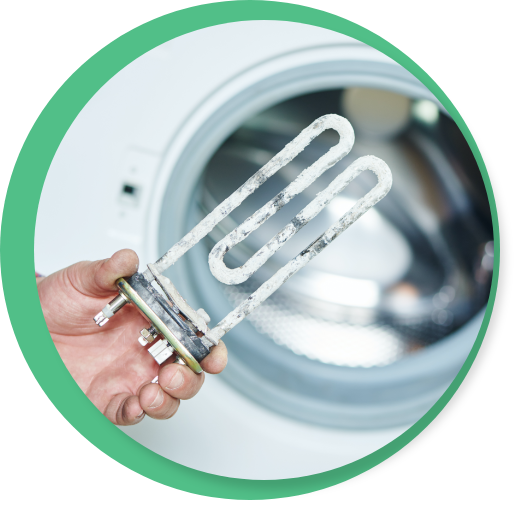 Calcium and magnesium have benefits: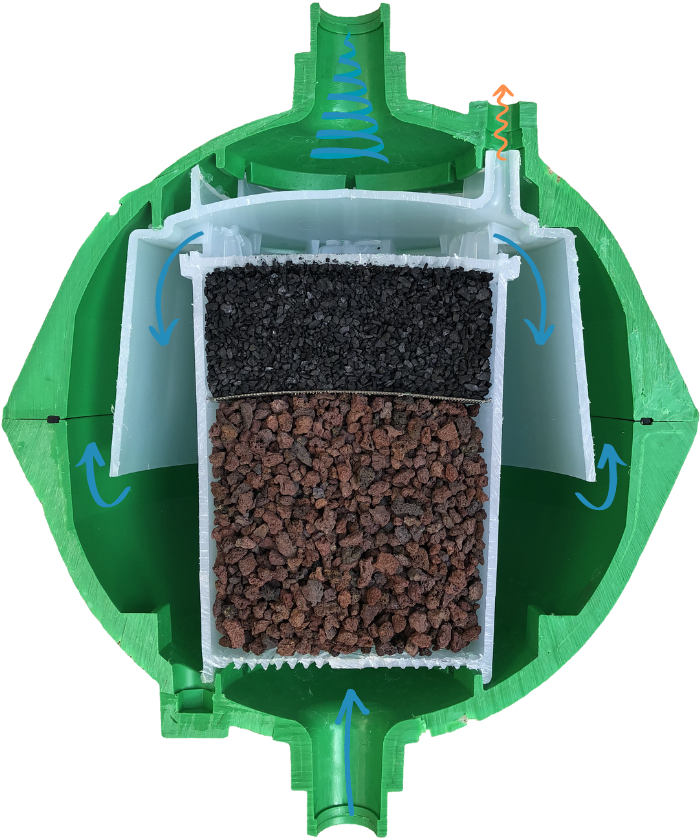 A GLOBAL SOLUTION
Two complementary products to protect your home and obtain quality water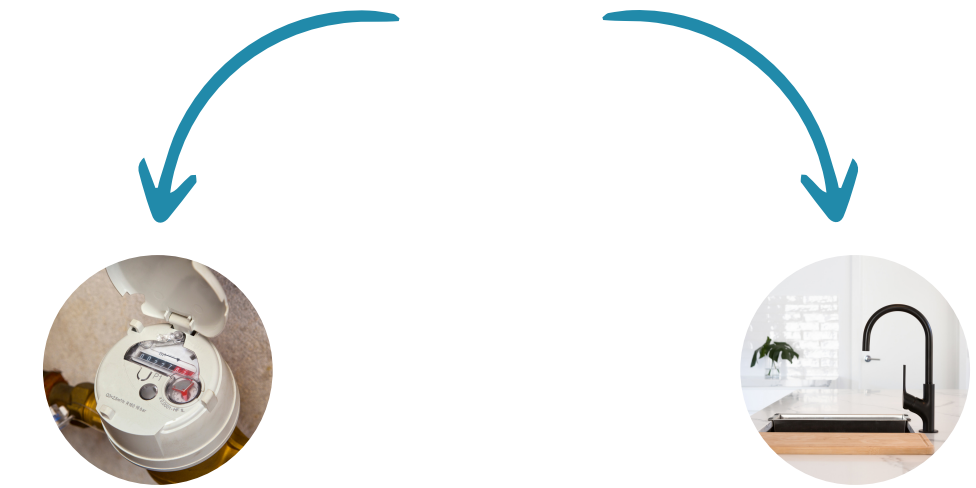 At your general domestic water inlet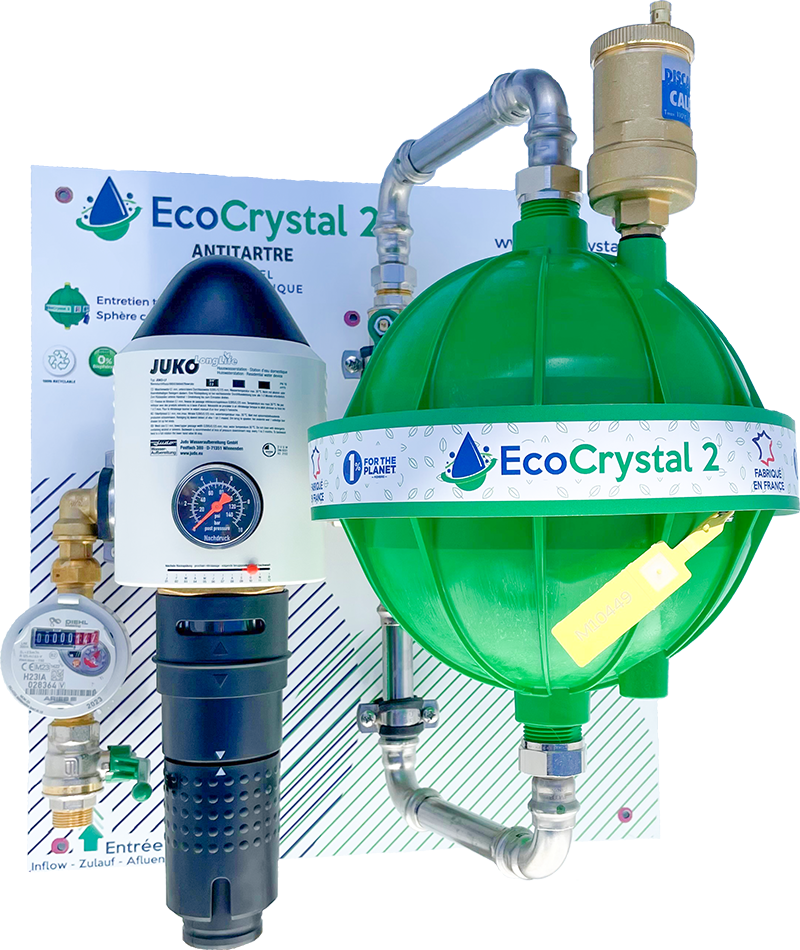 Limescale remover
Protects your home and your skin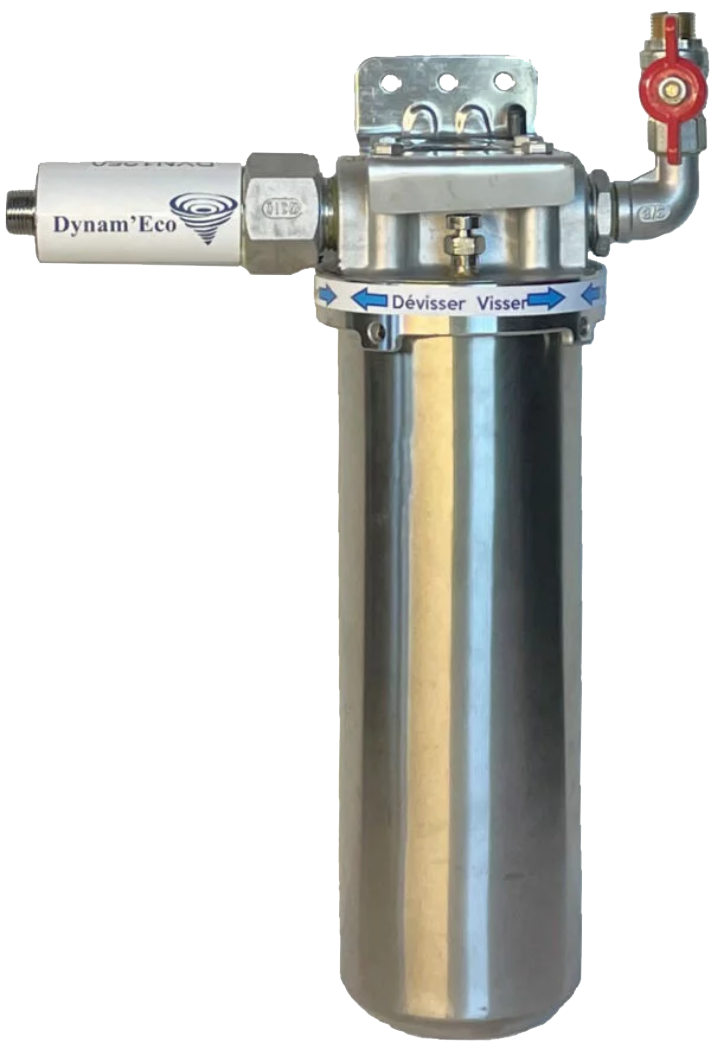 The water purifier
Filtering and dynamizing drinking water
Limescale remover
Protects your home and your skin
Hard, encrusting limestone becomes aragonite – small, floury, loose crystals.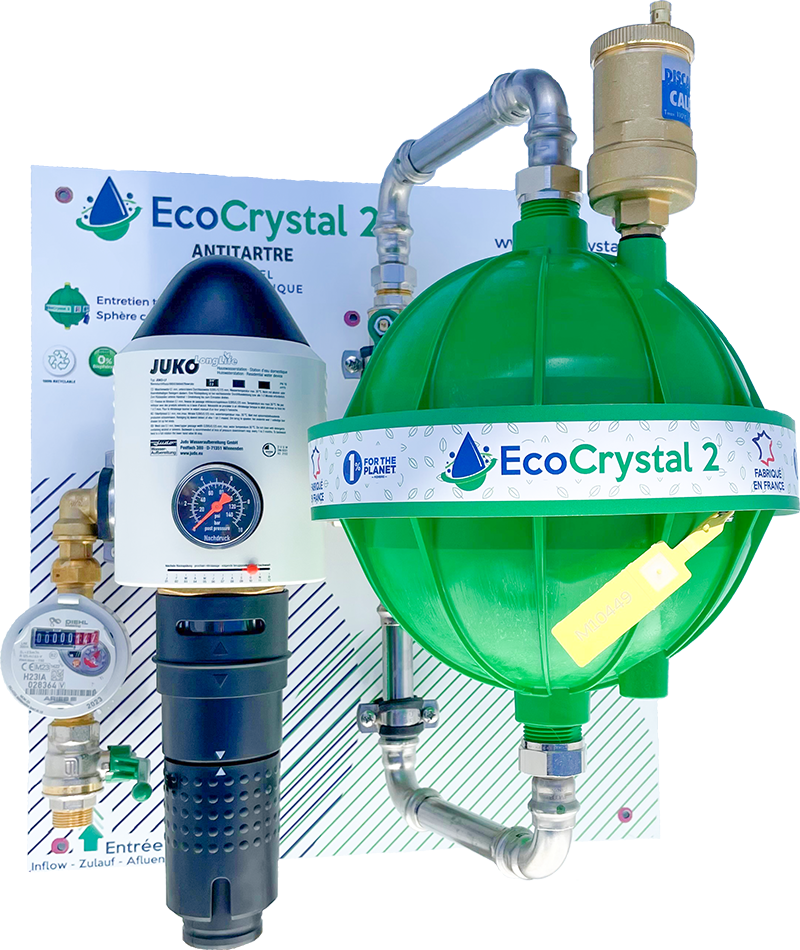 This crystallization is obtained from the special conditions generated by the sphere:
This prevents limescale from being deposited in pipes and, with its curative effect, descales pipes without damaging them.
The water is then passed over activated carbon, which absorbs some of the chlorine and chemicals. Your skin will be softer and less irritated in the shower.
Finally, the water is dynamized by a triple vortex to obtain highly hydrating, bioavailable water, just like the water in the mountains.
What is aragonite?
It is a particular crystallization of limestone, identical to the mother-of-pearl of oysters and corals.
It has been used for generations for its limescale removal and osteoporosis prevention properties.
Its particularity is that it does not stick to the pipes!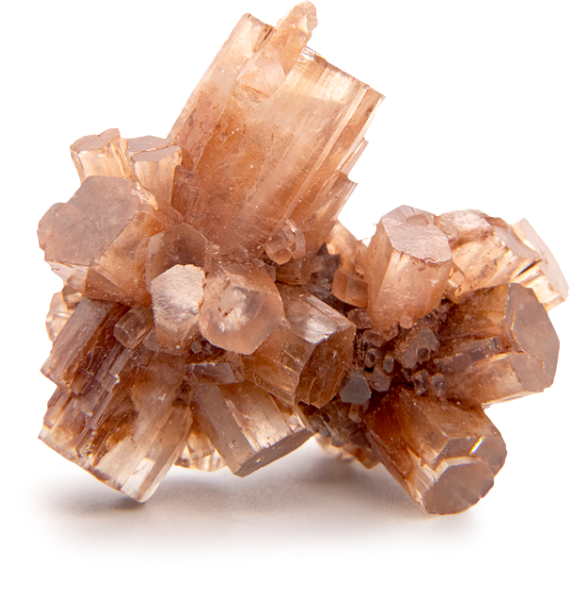 The water purifier
Filtering and dynamizing drinking water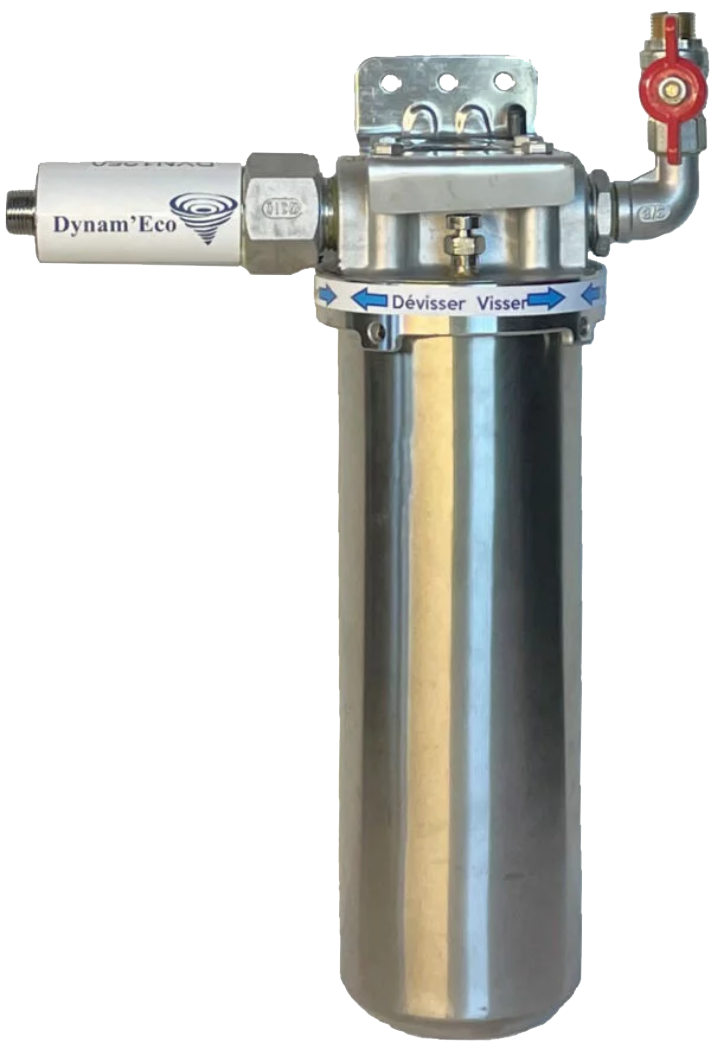 All your drinking water becomes excellent and perfectly filtered.
Ideal for drinking, washing vegetables, cooking pasta, etc.
What is dynamization?
On its journey through the pipes, the water flows linearly and becomes disorganized.
Vortex dynamization involves restoring movement to the water, which is as close as possible to its natural state. This vortex increases the oxygen content of the water and changes its molecular structure.
The water is lively, soft and hydrating, just like in the mountains.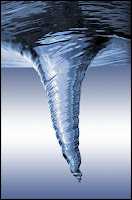 SPECIFIC BENEFITS

Excellent water
Purified water, free of pollutants and pesticides.
Pleasant to drink and refreshing on the skin, it will be your best day-to-day ally for your hydration and will limit your dry skin problems.

Environmentally friendly
The EcoCrystal 2 sphere is guaranteed bisphenol-free. It is designed to be reused and is returnable.
After use, the filter rocks are changed, and the spheres are reconditioned in our workshops in France.
No plastic or salt discharge. No water consumption.

Economical
Protected cumulus and heaters are sources of significant energy savings.
No more buying bottled water.
Additionally, the cost of the spheres is reduced for customers participating in the recycling programme.
Protects your pipes
Degassing the water lowers the carbonic acid content, thus limiting water corrosion. Your pipes and appliances are protected against limescale formation.

Easy to install
EcoCrystal 2 is designed to be very easy to install. A few holes to be drilled, a connection to the general domestic water inlet, and that's it.
Follow our installation videos to guide you step by step.

Made in France
Design, manufacture, assembly and recycling are carried out in France.
DIFFERENCES BETWEEN FILTRATION SYSTEMS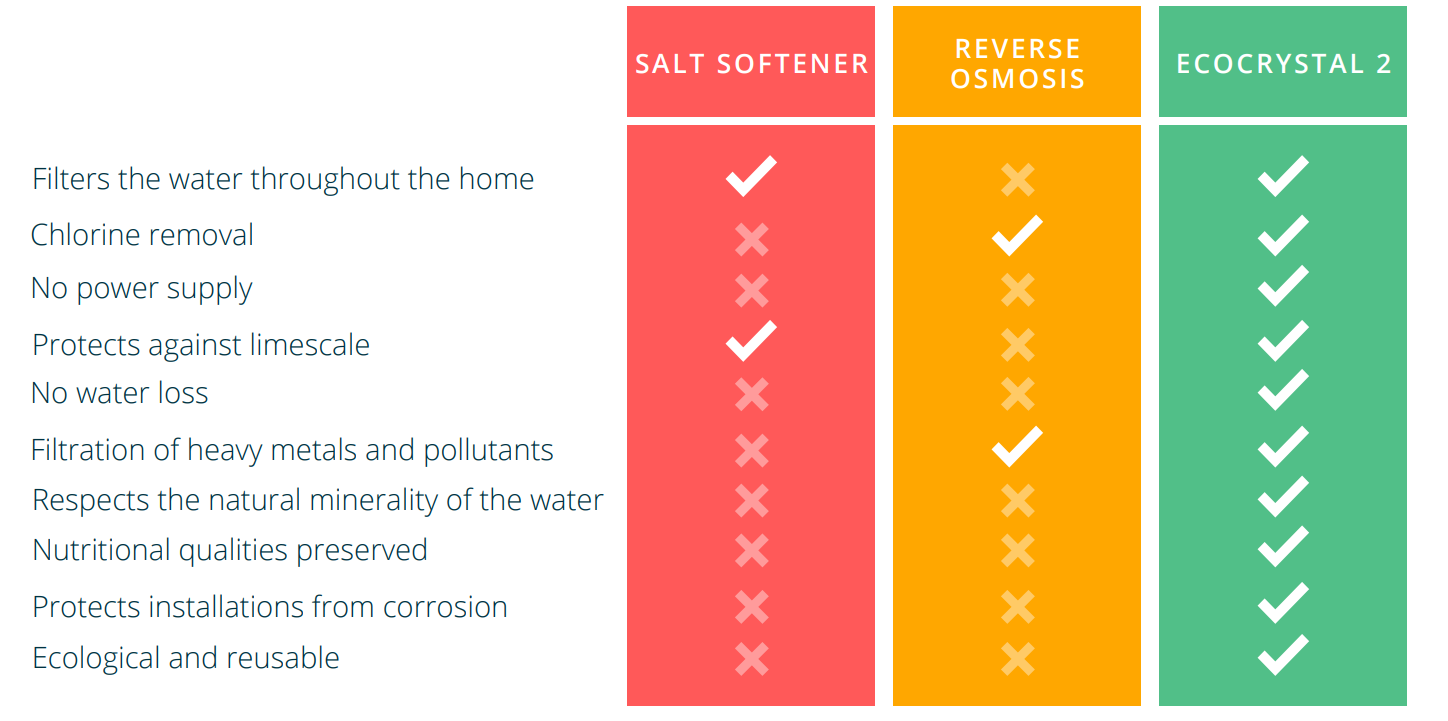 The salt softener replaces the calcium and magnesium in the water with the sodium in the salt. The water is then so loaded with sodium that it must no longer be used for drinking or cooking.
Reverse osmosis is a plastic membrane filtration process that removes all mineral salts from water. It becomes acidic and close to distilled water. It causes significant water discharges between 3 and 6 times your consumption.
EcoCrystal 2 respects water and makes it even better for food. It is similar to natural mountain water.
Thousands of EcoCrystal 2 are installed in France, Belgium, Switzerland, Luxembourg, etc.
Après 7 mois d'utilisation et 32 m3 consommé, je suis entièrement satisfait. L'installation est simple à réaliser. De plus, le service client est facilement accessible. Je recommande ce produit sans aucune hésitation.
Utilisant l'ecocrystal depuis 12 ans, sans problème. Livraison rapide des rechanges, système de consigne appréciable.
Michèle Drouillat
2023-07-17
Très satisfaite de vos produits depuis plusieurs années
Dominique Dehouve
2023-07-05
Système efficace pour obtenir une bonne qualité de l eau.
Thomas Quentin
2023-06-17
Cela fait bientôt 2 ans (et 93m3 d'eau filtré) que j'ai EcoCrystal et je suis ravi. Dès la première semaine d'utilisation j'ai vu et ressenti la différence, que ce soit sur ma peau ou sur les robinetteries ou sur la qualité de l'eau que je buvais. Cette simple sphère verte est vraiment bluffante. La communication avec le service client et l'aide à l'installation est vraiment parfaite. Quel chance de vous avoir fait confiance et de ne pas avoir pris les concurrents à sel ..... Encore merci et longue vie à vous.
Laurence Deloeuvre
2023-05-12
Nous sommes vraiment ravis du sytème de filtration Eco Crystal 2 avec filtre sous évier installés depuis novembre 2019. Nous pouvons boire une eau de qualité dynamisée. Plus d'achat de bouteilles !!! Nous recommandons les yeux fermés. Un grand merci au créateur de cette innovation Eco responsable.
Estelle Rigoult-Messinger
2023-04-13
Nous utilisons l'adoucisseur Ecocrystal 2 depuis des années et nous en sommes parfaitement satisfaits. Il est écologique et français. Nous apprécions de boire l'eau du robinet sans problème et bénéficions d'une eau de douche dépourvue de calcaire et ainsi vraiment agréable pour la peau. Nous recommandons.
Patrice DAENES
2023-04-13
Produit correspondant à mes attentes, pas d'entretien, fiable. Le système de la consigne pour le remplacement est cher mais le produit étant performant c'est acceptable.
Raymond TOURNIER
2023-04-12
Formidable et simple. Je viens d'acquérir et d'installer ce système antitartre et le purificateur d'eau. L'installation est très facile, tous les raccords et joints sont fournis, les explications sont aisées et détaillées. l'EcoCrystal 2 prend très peu de place et correspond totalement à nos attentes pour le traitement de notre eau. Un appareil unique, efficace, écologique, sans produit chimique, sans sel, avec peu de plastic, sans consommation électrique, sans consommation supplémentaire d'eau. Merci.
Become a local distributor to offer our innovative products
Our fast growing company is looking to build strong relationships with international distributors.

Team France Export is our partner to accompany this development.

Contact us to discuss this.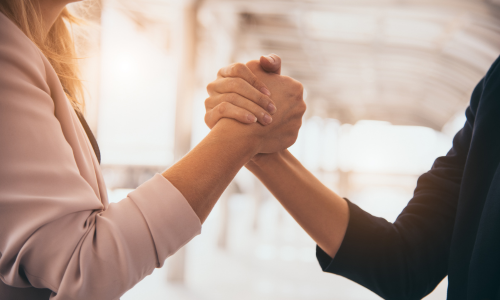 Limiting waste production is part of our DNA. That's why we have
introduced the EcoCrystal filter sphere deposit.

How does it work?
1 – You order a new sphere and install it
2 – You send the old sphere back to us with the free return voucher
provided.
3 – As soon as we receive it, you will receive a bank transfer of the
deposit amount.
4 – The sphere goes back to our workshop to be cleaned before being
reconditioned for reuse.

EcoCrystal 2 is the only limescale remover that uses a totally ecoresponsible approach.